Posted by Aleksandra Hristov on October 29th, 2021 under Events | No Comments »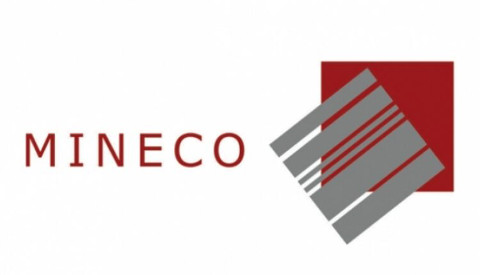 Mineco congratulates Marija Petrović and Branko Kostić, students at the Faculty of Mining and Geology in Belgrade, for their award of this year's Mineco-funded scholarships from the Euro for Knowledge Foundation.
As one of the largest mining investors in Serbia and the region, Mineco has for the past six years been donating funds for two non-refundable scholarships with a sum of 100,000 dinars to the best students of the Faculty of Mining and Geology.
The winners of this year's Euro for Knowledge scholarships, donated by Mineco, are Marija Petrović from Velereč near Gornji Milanovac, with an average grade of 9.10 and Branko Kostić from Belgrade, with an average grade of 8.90, both fourth-year students at the Faculty of Mining and Geology in Belgrade, studying deposit exploration in the economic geology module.
Marija Petrović thanked the Euro for Knowledge Foundation and Mineco for the scholarship.
"Besides the financial support, this scholarship also means to me a confirmation that the work I have been putting in is not in vain. My thanks to Mineco for appreciating science and investing in young people", said Marija and pointed out that it means a lot to her that she will have the opportunity to learn in practice how an important mining company operates in Serbia.
Her colleague Branko Kostić said that the scholarship he received would help him continue his studies just as successfully or even more successfully than before.
"I chose economic geology as a challenge, and this scholarship, donated by a mining company, confirms I was not wrong. Thanks to Mineco who decided to help in this way I hope that I will be able to reciprocate with my knowledge when I finish my studies", added Branko Kostić.
This year, the Euro for Knowledge Foundation decided to award a total of six student scholarships of 100,000 dinars each in the school year 2021/22. This Foundation was established in 2010 to invest in knowledge, primarily in the education of young people.
Mineco donated funds to this Foundation for the sixth time, and since the selection of scholarship winners was again successful this year, it intends to continue its support in future.