Posted by Aleksandra Hristov on December 15th, 2022 under Events | No Comments »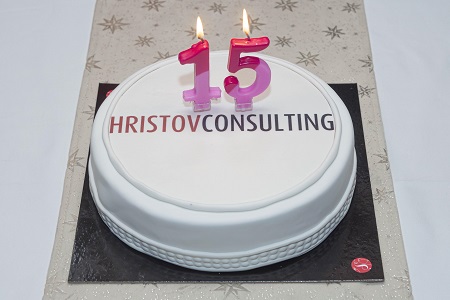 Ethical professional codex, improvement of the team members, services quality advancement, the basis for continuous development
Hristov consulting d.o.o
., is the consulting company for the strategic communication and management consulting that offers services of representing, positioning, and risk control in Serbia and the region, has just marked 15 years since establishment.
In line with the practice of adhering to the highest ethical work habits, all members of our team are implementing the Code of Ethics and the principles of professional values as defined by the Public Relations Society of America (PRSA) and Serbian trade associations.
"We believe that the professional values such as respecting the public interest, truthfulness in representing clients, expertise in work, independence in providing objective advice to whomever we represent is vital for maintaining the integrity of our profession. According to the Code of Ethics we are loyal to those we represent with the obligation to serve the public interest, while having the honest relationship towards the clients and the media", says Ms. Aleksandra Hristov, CEO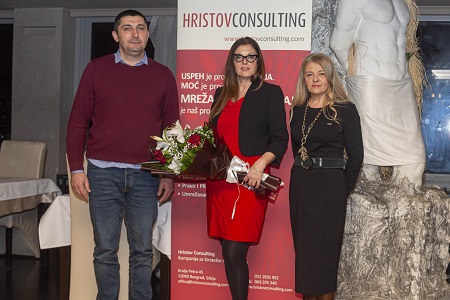 Hristov consulting is the member of the Management Consultants Association of Serbia, and it is the only certified consulting company for the strategic communication and education in this area. Since its establishment in 2007. our firm worked for individuals, corporations, small and medium size companies from all business sectors, projects, political parties, associations, labor syndicates, public institutions, and organizations, while always avoiding any conflicts of interest.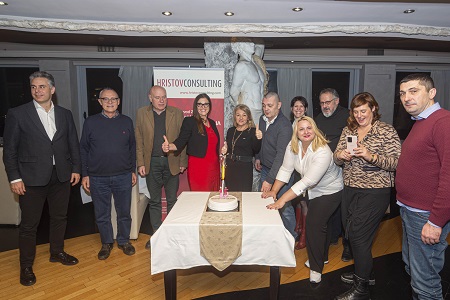 Whereas, Hristov consulting has the "Chrystal plaque", the internationally recognized brand of golden creditworthiness excellence, awarded based on results achieved within the past three years, and that provides the ranking among the most prestigious companies in the region. Over the last seven years our consulting firm had business with the best creditworthiness grades, and continuously has excellent results, financial stability and the trust of our business partners.
"Regardless if it is the individual or the large international institution, Hristov consulting approaches each client as the unique case, implementing the appropriate methodology in reference to particular needs. We always create the communication strategy that significantly contributes to achieving the business and organizational goals of the client, including the positioning, media relations, reputation management, public engagements, lobbying strategy, legal disputes, and crisis situations handling, all the areas where we are already well recognized player. Over these years Hristov consulting invested in improvement of its consultants while answering the requirements of the clients and the wider public with the aim to develop, within the law, communication among all the stakeholders for the benefit and understanding of all the interested parties. We shall remain devoted to these goals in the future", adds Ms. Hristov.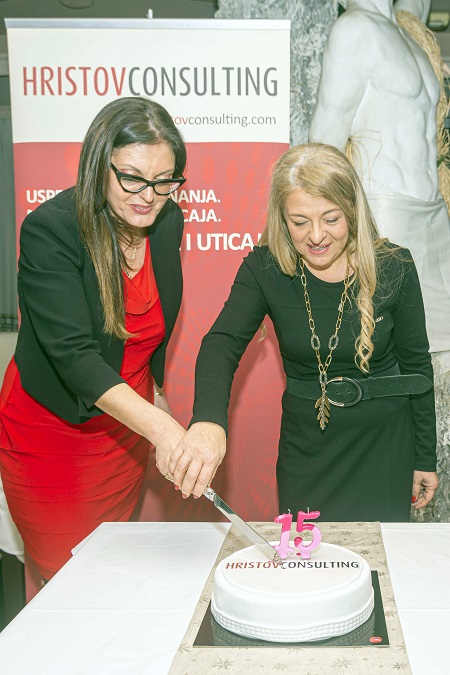 From the beginning, Hristov Consulting continuously invests in the community where it does the business, helping the individuals and numerous organizations, including for persons with disabilities and student's organizations, to whom our consultants transmitted the knowledge and experience.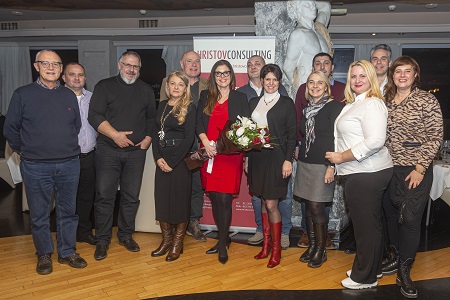 We use this opportunity to thank you all for the trust and successful cooperation we had and developed over these past fifteen years. It is now our highest priority to maintain and further improve the quality of our service in the coming years.