Posted by Aleksandra Hristov on January 27th, 2020 under Events | 1 Comment »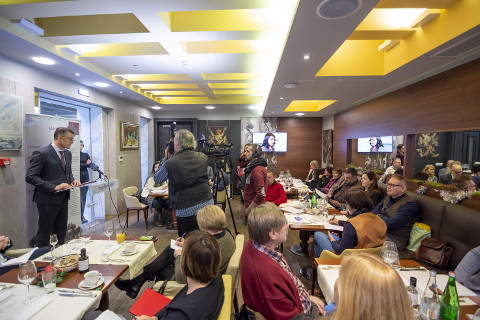 Hristov Consulting
organized a meeting of Serbian media editors with leaders of the British company
Mineco
, one of the largest investors in the mining sector in the Western Balkans, at the Zepter Hotel in Belgrade on Thursday, January 16th.
Informal annual meeting of the Mineco Group CEO's with media representatives was held for the fifth time, and traditionally. Mineco Group CEO Bojan Popovic spoke about Mineco's results last year, while Mineco's operations director Dominic Roberts briefed journalists on developments in the global market of metals, but also on the use of innovative technological solutions and on the penetration of new technologies in mining.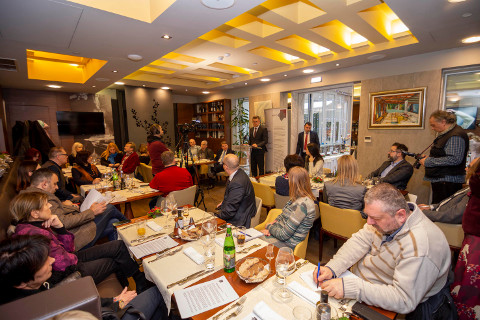 Invitation for this informal gathering was answered by 30 editors and journalists of the most influential Serbian media, including the economic ones, who expressed satisfaction with the exceptional communication they have with the Mineco leaders. After the meeting, a large number of news articles on this event appeared in the Serbian media.