Posted by Aleksandra Hristov on December 29th, 2017 under Events | No Comments »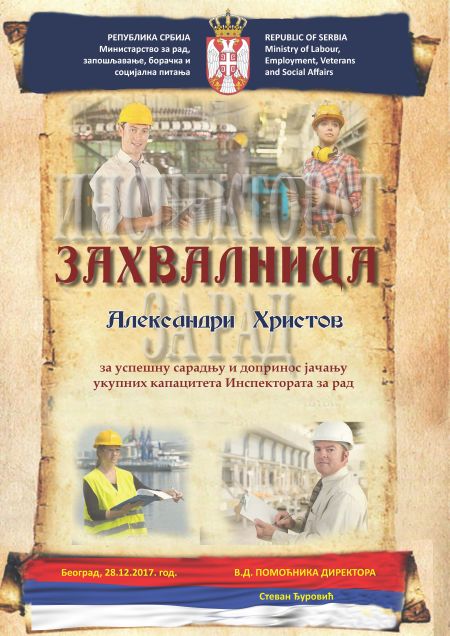 It is my profound honor and pleasure to announce that I have just received the Certificate of Appreciation from the Serbian Labor Inspectorate for the successful cooperation and contributions to strengthening of the overall capacities of the Labor Inspectorate in the year 2017.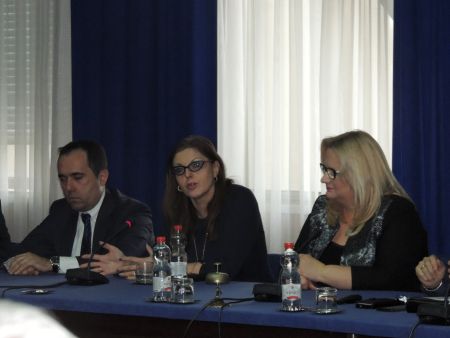 Thank you director Mr. Stevan Djurovic, who with his associates has recognized my knowledge and the effort I have invested in this institution, especially as related to the Inspectorate public promotion. I wish them much success in the future at all the areas of their work.